Lynne Kaley P.E.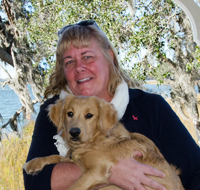 Lynne Kaley is an internationally recognized industry expert and leader in the development and use of Risk-Based Inspection technology for the refining and petrochemical industry. She pioneered the development of RBI technology through American Petroleum Institute committee work in the early 1990's and continues her leadership today through her position as Master Editor API RP 581, Risk-Based Inspection Technology, Third Edition, to be released in 2014.
Lynne specialties are Metallurgy, Corrosion, Risk-Based Inspection and Inspection Planning. Consulting services include damage mechanism identification using Risk-Based Inspection techniques, materials selection and corrosion control plans for new and aging equipment. Other areas of expertise are evaluation of NDE techniques for finding expected damage and inspection planning program development.
Through her more than 30-year career, Lynne has been active in various API committees devoted to developing industry best practices for RBI, inspection, and corrosion/material disciplines. She is a member NACE and API Committee for Refining Equipment activities and participates in various industry programs addressing equipment degradation. Lynne has been actively involved in the API RBI development project since the beginning, and was the creator and project manager for the API RBI User Group from 1996 through 2009. In 2012, she was awarded the position of master editor for the Third Edition of API RP 581 by the API RP 581 Task Group.
Lynne provides technical support for all levels of refinery personnel: technical experts to management. She has developed and delivered training courses to practicing engineers worldwide. She has experience working in plant engineering and central engineering functions, and, as an entrepreneur, was responsible for the successful start-up of an engineering firm.
Curriculum Vitae
Years of Experience: 30
Education and Licenses:
BS, 1980, Pennsylvania State University, State College, PA
MS, 1985, Metallurgical & Materials Engineering, Illinois Institute of Technology, Chicago, Illinois
Registered Professional Engineer, Texas
Areas of Specialization:
Risk-Based Inspection program development and review
Risk-Based Inspection implementation
Identifying Applicable Damage Mechanisms and Control Methods and NDE
Existing Equipment Appraisal using Risk Based Inspection and Integrity Operating Windows (IOW)
Materials/Corrosion damage reviews, corrosion loops identification and circuitization for fixed equipment programs
Inspection Plan development using Fixed interval or Risk-Based approaches based on damage reviews and knowledge of NDE
Industry Contributions
Master Editor of API RP 581, Third Edition
Project Manager of API RBI Joint Industry Project from 1996 to 2009
Developer and Official Trainer for API 580/581 Public Training course