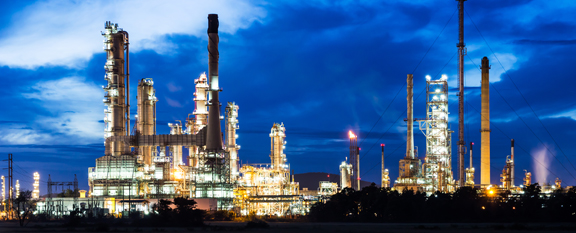 Data Management Services
Supports the following platform & service types:
Asset Performance Management (APM)
Asset Integrity Management (AIM)
Inspection Database Management Systems (IDMS)
Risk-Based Inspection (RBI)

Stand-alone or integrated (ERP-Level) programs
Data migration platform to platform, platform upgrading
RBI and IDMS evergreening and maintenance
Trinity Bridge leverages leading edge expertise to help owner operators achieve an optimized ROI ASAP, while building a systematic, effective, sustainable mechanical integrity program framework. Trinity Bridge has a deep understanding of the challenges Oil & Gas and Petrochemical facilities operators face. We believe it is possible to balance the responsibilities of ensuring the health & safety of employees and the community & protect the environment while conducting business in a profitable manner. We believe business cannot truly profit without such a commitment. This is often a sizable and complex challenge for operators when considering available Enterprise Asset Management (EAM) and stand-alone software. Our aim is to help get them across the finish line as effectively and efficiently as possible.
Trinity Bridge provides assistance in the following MI-related data management areas, with an emphasis on integrated RBI and Inspection work processes:
Software selection process

Trusted Advisor
Due diligence
Design of features and functionality checklists

Data transfer and team participation for:

Proof-of-Concept
User Acceptance Testing (UAT)
Factory Acceptance Testing (FATs)
Pilot Programs
Implementation
Evergreening & Maintenance

Facilitation, development and documentation of effective work processes, procedures & specification documents
Data cleansing, conditioning, validation & gap assessments
Data mapping & migration
Training program development and delivery
Trinity Bridge principals were pioneers in the development of the American Petroleum Institute Risk-Based Inspection (API RBI) methodology reflected in API RP 581 and developed the industry RBI implementation work processes. Technical highlights of our company qualifications include:
Implementation of API RBI in plants from 1994 through today, including the first pilot study of the API RBI technology in the early 1990's (using various software programs and versions)
Implementation of RBMI & PCMS technology in plants
Master Editor for API RP 581 since 2012 with an in-depth knowledge of all calculation included in the recommended practice
Project Management of the API RBI technology development from 1996 through 2009
In-depth knowledge of the Meridium 58o and 581 RBI calculations (as well as RBMI technology and software)
Extensive data management projects that include import/export of data with software programs as well as conversion of data between platforms. The software management tools involved are API RBI (V3 through V9), Capstone and Lloyds Capstone RBMI, PCMS, UltraPIPE, and Meridium V3 and V4)
Several data conversion and RBI implementation projects in progress (direct references available upon request)
Partnership relationship with Meridium for mechanical integrity solution program that includes the qualitative and quantitative RBI methodology modules
Developed technical specifications and worked examples that were the basis for the Meridium 581 module
Performed testing and calculation certification of the Meridium 581, now GE APM 581, software module
Experience using the Meridium RBI modules to enter data, perform assessments and interpret results