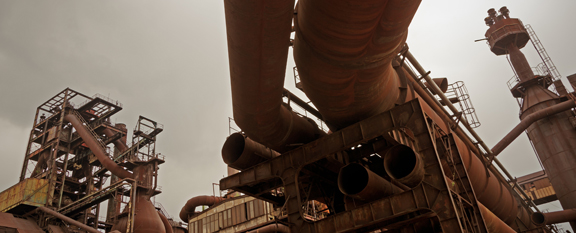 MATERIALS & CORROSION SERVICES
Integrity Operating Windows (IOWs)
An IOW program can add valuable input to an inspection program. API RP 584, Integrity Operating Windows outlines a methodology that ties the operating variables that drive degradation mechanisms to an operating range of variables that are acceptable. Operating outside those ranges flags either alerts or alarms to notify inspection and operations of a potential integrity problem. IOW programs add another layer of safety by helping users avoid unexpected equipment degradation that may occur if operating conditions deviate from the established limits for a pre-set period of time.
Trinity Bridge consultants will work with your team to analyze and integrate the following information into a corrosion monitoring and management program for IOWs:
Operating history
Maintenance and inspection records
Design and operating data
Materials and corrosion data
Our knowledge of the recommended engineering practices - and years of experience implementing them correctly - are critical successful factors in helping our clients define IOW parameters for their fixed equipment.
Corrosion Reviews
Comprehensive Corrosion Control Documents for managing equipment degradation
Description of the process unit and process conditions
Shutdown and start up conditions that may affect corrosion and degradation mechanisms as well as normal operation
Process Flow Diagrams (PFD) and Materials and Corrosion Diagrams (modified PFD showing construction materials)
Corrosion Control Loops (areas of similar corrosion within the PFD)
All potential types of degradation in each process unit and history of problem areas
Quantitative and predictive models for degradation mechanisms
Recommended inspection & corrosion monitoring, process changes, construction materials changes et al.
Damage Reviews & Damage Assessments
Identification of both active and potential Damage Mechanisms depending on operating conditions and the presence of contaminants
PFD review to identify damage in each piece of equipment
Corrosion rates and susceptibilities
Methods to mitigate damage
Identification of construction materials that may be susceptible to damage
Recommended inspection solutions