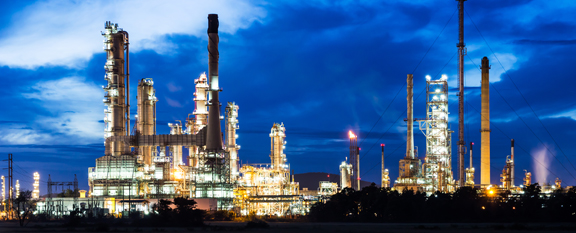 STRATEGIC RBI SERVICES
Unleash the power of RBI by understanding how to best implement and sustain the right program and processes for your organization. Trinity Bridge strategic RBI consulting enlists recognized industry names to provide expert mentoring, assessment and training customized to your organization's needs. Observations and recommendations are based on industry best practices and years of experience at owner-operator facilities of all sizes, and the successful education of inspectors, engineers, managers and regulators globally.
Our insight addresses people, training, processes, buy-in, practices, culture, procedures, and technology and provides the guidance needed to run a sustainable, robust, effective and integrated RBI program. The education we provide is key to a successful program.
RBI Program readiness reviews
Is your plant ready for RBI? How do you determine what RBI approach is best for your organization? Does your team understand risk analysis? Culture, technology, regulatory issues, necessary resources, critical success factors, roles, IT infrastructure and risk tolerance are each addressed in a review that will provide management with the next steps toward implementing a RBI program that is right for your operation.
RBI Program Gap Assessments
You implemented RBI years ago. Wouldn't you like to see better buy-in and participation, maximized value, program and work processes consistency and reproduce-ability, improved reliability program performance, a better understanding of risk management, better alignment of your RBI program with company strategies, management understanding and appreciation of your RBI process? This program will help you pinpoint areas for improvement that will aid in the integration and sustainability of your RBI program.
RBI Training
Better understand risk and how to determine risk thresholds as related to RBI and your company's risk tolerance policies. Training covers qualitative and quantitative RBI, understanding API RP 581 technology and why each approach has its benefits and limitations. Real-world case histories are presented to help attendees understand how to use RBI in their world for pressure vessels, piping, tanks, and heat exchangers.
Management Team RBI Training
A successful RBI program needs management buy-in. This specialized training helps managers understand the business case for implementing an RBI program including relative risk, metrics and KPIs. The focus is on understanding what RBI is and what it is not, how to understand risk, how to set risk thresholds, and how to run a RBI program in alignment with company objectives.
Expert team review
Trinity Bridge gap assessments, audits and training are reviewed by teams with a combined 100+ years of experience as owner operators, consultants, implementers and best practice developers (members of API 510, 570, 653, 580, 581, 583, 584 and other committees from 1987 to the present).